Places to visit in Amritsar
Amritsar, in the North Western part of India, is one of the most important and well known cities of the state of Punjab. It is located very close to the India – Pakistan border. Amritsar is dominated by the history of the Sikhs and many of their sacred shrines are found in and around the city, with the most prominent being the Golden Temple, said to be the most important Sikh place of worship in the world.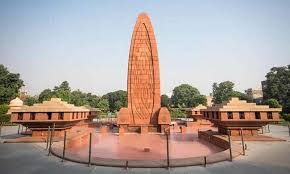 Jallianwala Bagh is a public garden that also houses a memorial to commemorate the massacre of peaceful celebrators by the British forces. Spread over 6.5 acres of land, Jallianwala Bagh is associated with one of the saddest days in Indian History when thousands of innocent people were killed on the orders of General Dyer as they gathered for a peaceful celebration of Baisakhi. The place has now been turned into a beautiful park and is managed by the Jallianwala Bagh National Memorial Trust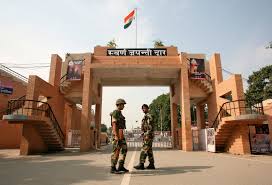 Wagah border is the international border between India and Pakistan. The pomp and pageantry of the Beating Retreat and the Change of Guard within handshaking distance of the Indian and Pakistani forces makes for a most charming spectacle. Wagah, an army outpost on Indo-Pak border – between Amritsar and Lahore, is an elaborate complex of buildings, roads and barriers on both sides. The daily highlight is the evening "Beating the Retreat" ceremony. Soldiers from both countries march in perfect drill, going through the steps of bringing down their respective national flags. As the sun goes down, nationalistic fervour rises and lights are switched on marking the end of the day amidst thunderous applause.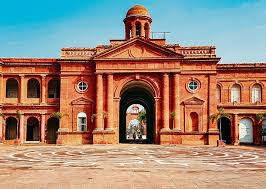 Partition Museum - The Partition of India in 1947 resulted in the largest mass migration in human history, with some twelve to eighteen million people directly impacted. The Partition Museum has been set up as a People's Museum to remember all those millions who lost their homes or loved ones at that time. It is the world's first Museum on the Partition, and as such serves as an important memorial